There are so many use cases for an Android phone. one of them will be using it as a Microphone which has a rather Great Quality and a rather Low Latency. 

Most normal headsets and earphones have a microphone integrated in them but almost all of them don't have such good quality, even cheap microphone that you buy in stores have so much noise when you raise the volume. But how about a free microphone out of your android phone?
microphones in phones have such a good quality because they are used to have phone calls, right?
Here I show you how to do that with almost any android phone out there.
there are several ways you can use your phone as a microphone:
1)The Great Simple Microphone App (

link

):
In every modern electronic device, when you plug in a 3.5mm male cable into a jack, there is a switch at the end of it and it tells that system that there is something connected to this jack and it automatically activates that jack.
So when you plug in a 3.5 "male to male" cable into your computer's mic jack or what other device, it automatically activates it and it expects voice coming through, you connect the other end of the male cable into your phone and press that big button in "The Great Simple Microphone App" and the voices and noises that your phone's mic hears goes through your PC's microphone jack, And as easy as that goes, you now have a microphone.
***All this app does is to play mic input to speaker, which means as much as you increase the media volume on your phone; the higher your mic volume will be in your pc.***
An important tip: Right click on the speaker icon and go to "Recording devices" and go to your Active Microphone's Properties and lower the volume in the"levels" tab. This ensure that your voice will not get distorted because of high volume coming through.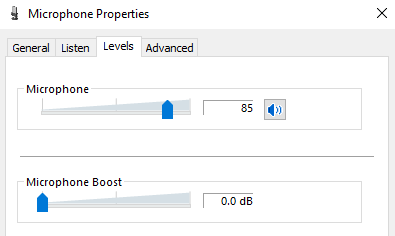 2)Changing USB Configuration:
The First way is enabling "Developer Options" in your phone; Then you need to navigate to "USB Configuration" and choosing "Audio Source" in there and your phone will become a microphone that your PC recognizes via USB.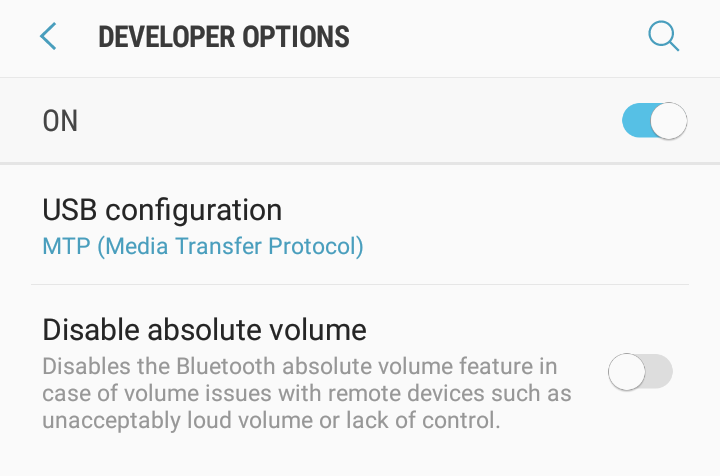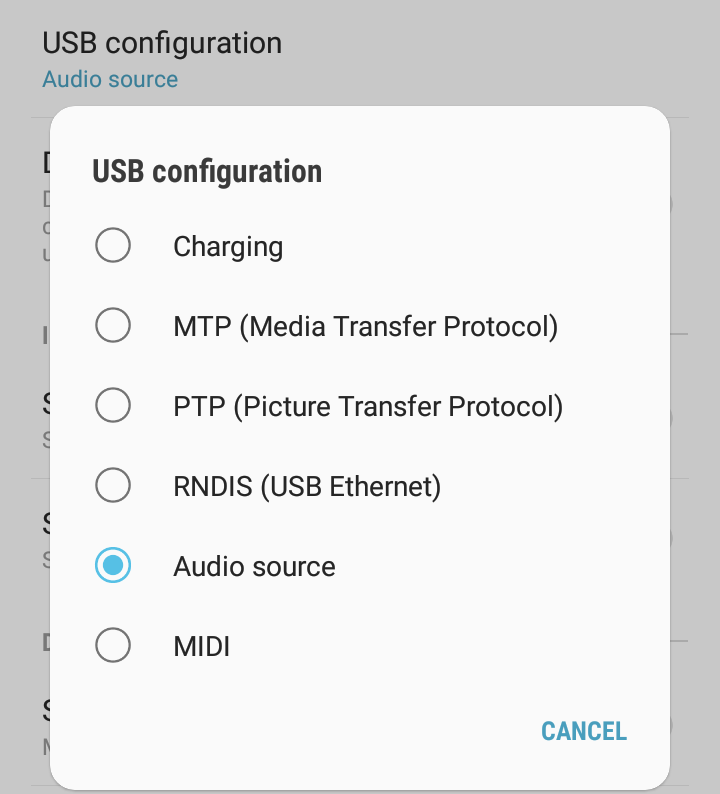 Although this method might not work with all phones, let alone the drivers and their mismatch which always stands for every phone; These two next methods will work for all phones and drivers.
This app allows you to make a microphone with a WI-FI , Bluetooth or USB interface via it's basic app on your PC which is pretty straight forward.
I don't really recommend this method; because WI-FI and Bluetooth are not very stable and can get disconnected easily with any interruptions.
An important tip: Make sure to enable "USB Debugging" in "Developer Options" in your phone for using USB in your WO Mic app.